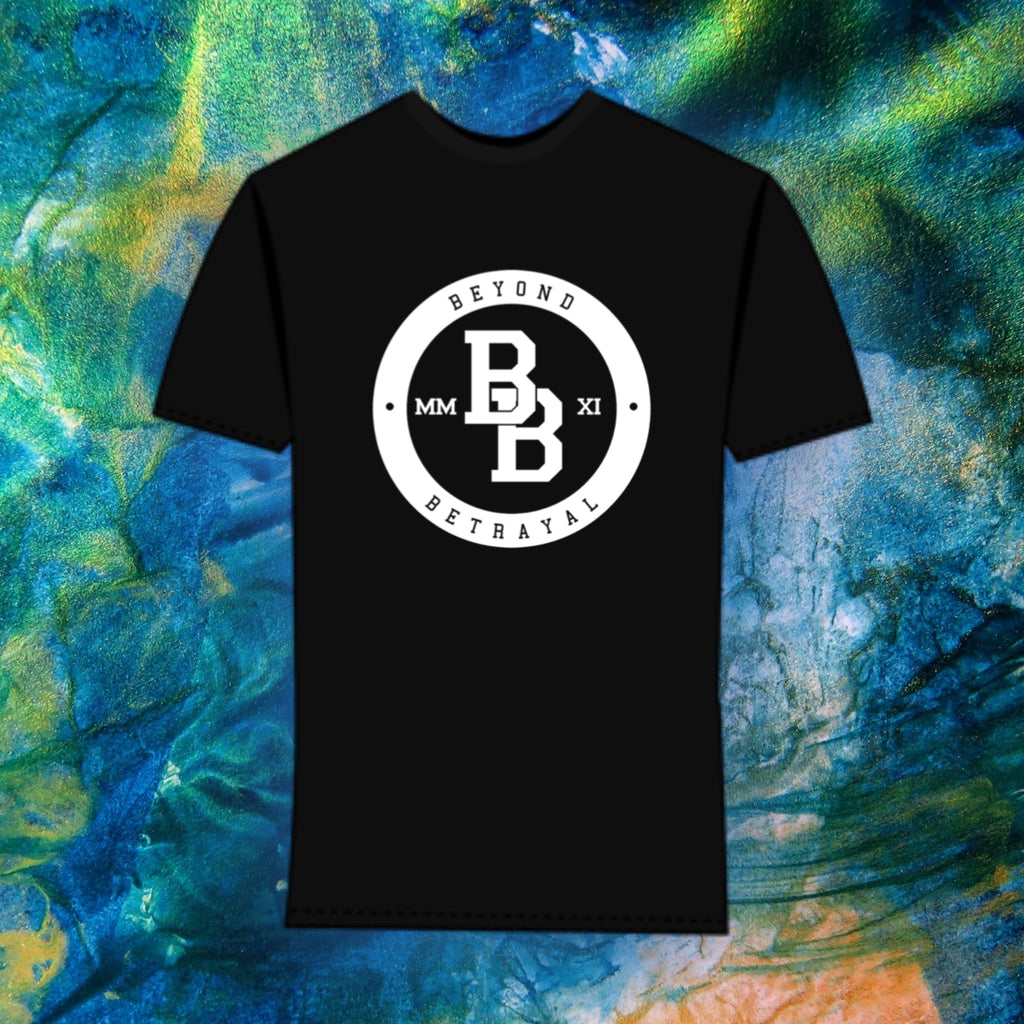 Beyond Betrayal
PRE-ORDER - Classic Beyond Betrayal Logo T-Shirt
Classic Beyond Betrayal Logo T-Shirt - Pre-Order
All T-Shirts will be shipped one week before the Reunion Gig on the 20th October. T-shirts can also be collected on the day of the event, just leave a note at the checkout. We appreciate all the support that we have received so far, and we cannot wait to get back on stage for a night of nostalgic goodness!
All T-Shirts will be printed on Gildan Heavy - Available in Small, Medium, Large, XL & XXL
-----------------------------------------------
Some of you may know that our close friend and drummer Jake was in a serious accident at the start of the pandemic, luckily he survived and pulled through. He's doing amazingly well and we are very fortunate to still have him.

He's one of the greatest drummers to sit behind a kit, the work that he did in our band inspired many musicians to pick up a pair of sticks.

We are thrilled to announce that we are going to be playing a special one off gig in aid of the charities that helped look after Jake.

Every person that buys a ticket in advance will be be including into a raffle, we have prizes from Working Class Heroes, Gather Beerhouse, The Vapour Bar, Furness Catholic Amateur Boxing Club + Many more giveaways! 

All profits will be going towards The North West Air Ambulance:
https://www.nwairambulance.org.uk/

Any donations will be greatly appreciated, you can donate via PayPal:
beyondbetrayal@hotmail.co.uk

Listen Here:
https://beyondbetrayal.bandcamp.com/
---
Share this Product